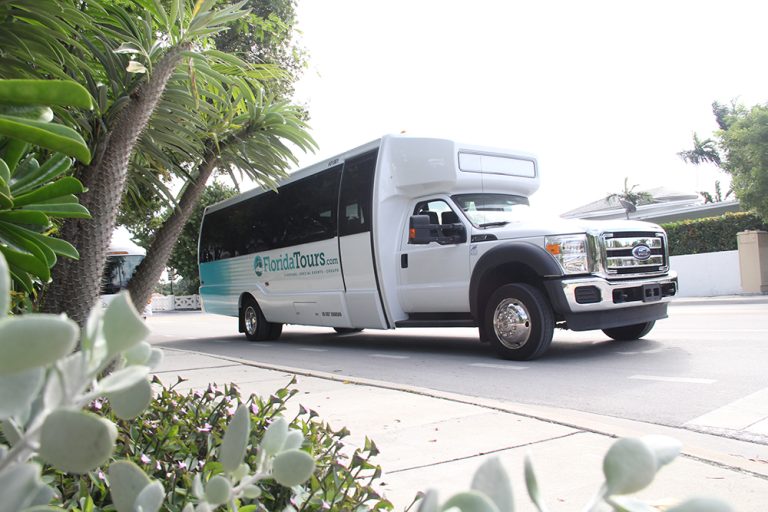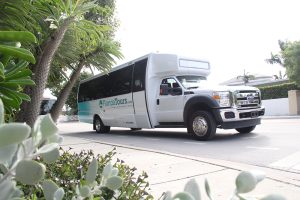 At FLBusCharter.com, corporate clients are one of our biggest business segments. But what constitutes "corporate travel" on luxury charter buses? Through the years, it's taken many shapes.
In some instances, it's practical: Businesses sometimes need to bring people from one place to another for a defined period of time, such as when the employee parking lot is being renovated or upgraded and workers have to park in a remote lot far away from where they work.
In other cases, it may involve logistics: Touring companies may need a way to get groups of actors, dancers, or other performers from city to city on a multi-date tour.
Corporate Transportation
It could be teams of executives traveling to a business meeting. Or a sales force touring prospective properties. Or a group of employees going to an off-site celebration or special outing.
Maybe you are hosting a company golf outing. Or sponsoring a youth sports league and need to get teams to a tournament site. Or you need to bring a group of clients on a tour of your manufacturing facility or remote properties you have on the market.
There really are no limitations when it comes to the type of corporate transportation provided by FLBusCharter.com. If it involves your company, your workers, or your clients moving from one place to another, we can provide the kind of luxury charter bus transportation you need. And we can do it efficiently, safely, and in maximum comfort.
FLBusCharter.com
At FLBusCharter.com, we consider ourselves to be collaborators. We team with you to develop highly effective group transportation solutions, whatever the specific needs of your business.
You can rely on us to provide state-of-the-art buses, knowledgeable and helpful staff, and more than a decade's worth of experience serving the corporate interests of South Florida. So when you need to get people moving, you need FLBusCharter.com.