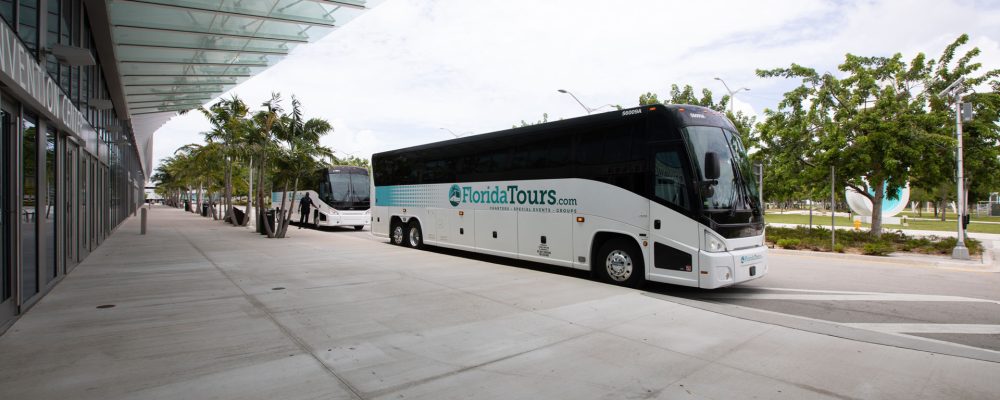 When most people think of luxury charter bus rentals in Fort Lauderdale, they typically associate them with transporting sports teams to away games, bringing students on field trips, or perhaps shuttling senior clubs to shopping outings or to a stage play.
But in reality, FLBuscharter.com gets a lot of its businesses from companies, both large ones and small. So why would businesses need to charter luxury charter buses? The reasons are usually unique to the individual company's needs. But here are some examples.
Cruise Lines
Some of our biggest clients are cruise ship operators. The obvious reason would be getting passengers from the airport to the dock and back again. But cruise lines also use charter buses to ensure employees get where they are going on time and for land excursions for ships making ports of call at Miami, Fort Lauderdale, and other popular cruise line destinations.
South Florida is one of the busiest regions for cruise lines. In fact, most of the Caribbean cruises leaving from the US operate out of either Miami or Fort Lauderdale.
But cargo shipping is also a major industry in our area as well. And they similarly use luxury charter buses all the time, especially for transporting crews to area hotels and back to cargo ships when they are ready to launch on their next voyage.
Corporate Clients
Big companies use our luxury charter buses as well. And for all kinds of reasons.
Sometimes it's to carry employees from remote parking lots to company headquarters during renovations. Or it might be to bring a group of executives to a proposed building site.
Whatever the reason, FLBuscharter.com has state-of-the-art buses, friendly and helpful drivers, and outstanding safety records that South Florida small businesses, large corporations, and even entire industries can rely on for reliable, efficient, and cost-effective group transportation.