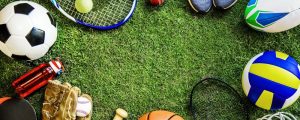 Championship sports teams always seem to have a certain amount of swagger. When they step off the team bus, they already look like winners.
But it's hard to project that kind of winning attitude when you arrive at the big game on the same old clunky school bus that was used to pick up and drop off students at the corner that same morning.
FLBusCharter.com has the luxury charter buses that tell your opponents, "We came to win!"
Winning Ways
Coaches and school athletic directors with a passion for winning bring that drive to every aspect of their sports program. From twice-a-day practices in the summer to mandatory workouts in the gym to drills on the field day in and day out. So why shouldn't they bring that same passion to their team transportation?
Winning begins with attitude. And that winning mindset is instilled in players by treating them like champions from the very beginning. If you want your team to arrive at the competition ready to win, it's important that they get there in comfort, safety, and style.
At FLBusCharter.com, our luxury charter buses come equipped with the latest in safety technology. They also feature the latest entertainment options — including free WiFi on every vehicle — so that your team can arrive relaxed, focused, and ready to give it their all on the field.
FLBusCharter.com
We have a long history of transporting championship teams to the big games. From pro teams to pee-wee football, high school to club teams, and everything in between. When teams ride to the game in one of our luxury coaches, they will already be in the right state of mind to win. That's because if you want your team to win, you need to treat them like winners.
Let FLBusCharter.com carry your team to victory.