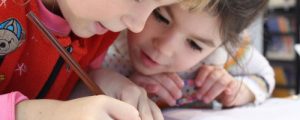 Even in an age when most people have instant access to every movie, TV show, song, or any other form of entertainment ever created, reading remains one of the most satisfying and enjoyable pastime activities.
It's also one of the best ways to pass the time on long bus trips, such as group outings on a luxury bus charter from FLBusCharters.com. When you get absorbed in a book, the hours and the miles can just slip away so that by the time you look up from your story, you've already arrived at your destination.
Reading for Pleasure
Many people believe they can't read while traveling inside a vehicle like a bus, a train, or a car. In many instances, this is true because the bumps and vibrations of the journey can make it challenging to see the words on the printed page.'
But it's different on a luxury charter bus. At FLBusCharter.com, our state of the are coaches feature some of the most advanced suspension and shock aborbing technology ever created. So reading a book while seated in one of our luxury bucket seats can seem as if you are nestled into your favorite chair at home. Once you get involved in a good book, you probably won't even realize you are riding in a bus.
Our buses feature all the latest entertainment options, including free WiFi. So if you want to stream a video, listen to music, or even play video games as you travel, you can do so in a seamless and carefree environment.
But there's still something to be said for reading a great book in the comfort and luxury of a FLBusCharter.com carrier coach. Reading is one of life's simple pleasures. And doing it in the comfort and style of our luxury charter buses makes it all that much more enjoyable.