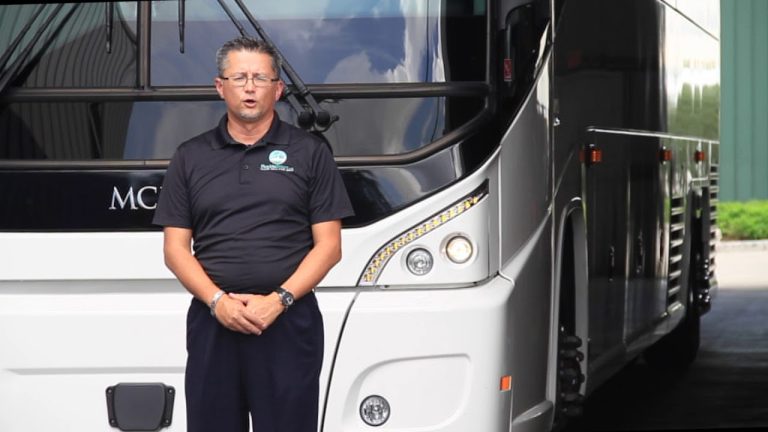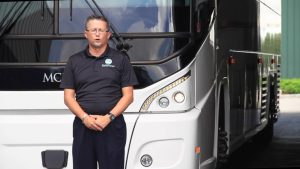 Think back to when you were in elementary school. Did you take the bus every morning? If so, what do you remember about the driver?
If you are like most people, you probably had a driver who was grumpy, bossy, and maybe even a little mean. How did that make you feel the rest of the day? Probably not great. Starting the day by being on a bus operated by a driver in a sour mood can sometimes ruin your entire day.
It's no wonder some people have negative connotations associated with bus travel. Their childhood experience with their unhappy school bus driver can cast a shadow over future bus trips.
Friendly, Helpful Drivers
At FLBusCharter.com, we understand that your school bus experience may color your perspective regarding bus travel. And we understand that the driver's attitude can set the tone for the entire journey, even the whole rest of the day.
That's why we only hire drivers who are friendly, helpful, and outgoing. When you travel on one of our luxury charter buses, you never have to worry about dealing with a grumpy driver because our operators love what they do. And it's evident in the pleasant and friendly atmosphere they create on every journey they take.
There's a huge difference between traveling on a school bus and riding on one of the state of the art charter carriers operated by FLBusCharter.com — not the least of which is the attitude of the driver. If you think you don't like traveling on buses due to your childhood experience, think again!
Our buses feature the latest comfort and safety features, including free high-speed WiFi. Your experience will be positive and blissful as you travel in luxury and style on one of our award-winning passenger buses. Plus, your driver will be genuinely happy to see you!