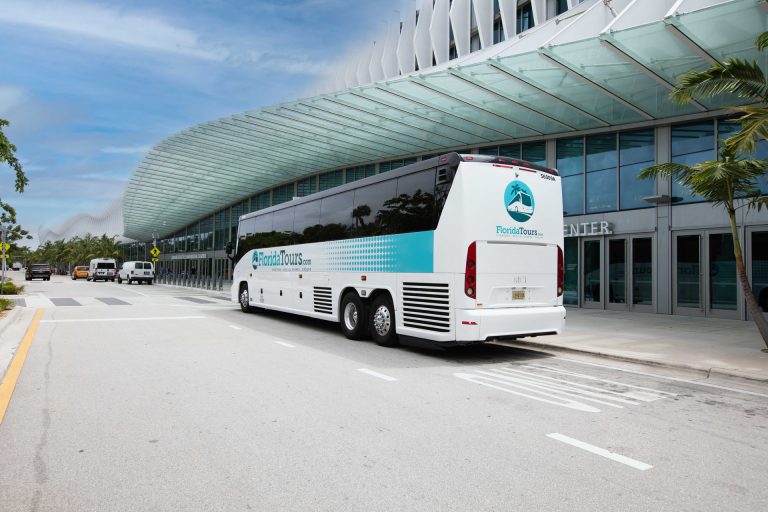 The cruise industry is one of the leading employers in South Florida. And as every cruise line employee can attest, time and tide wait for no man.
When they are on a two-day, week-long, or multi-week cruise, every ship sailing on the high seas needs to adhere to a tight schedule. And that begins with leaving port on time. Even the slightest delay in casting off will result in schedule complications all the way down the line.
Cruise Control
FLBusCharter. com is the luxury bus charter company that understands the importance of meeting the tight schedules required by cruise line companies. We can transport passengers and crew alike to the port with plenty of time to spare so that there are no delays to the cruise schedule.
Whether you are arranging for a group of passengers to be delivered from the airport to the dock or simply shuttling employees from the long-term parking lot to the ship's crew entrance, FLBusCharter.com is the reliable, experienced charter bus company that appreciates the pressures the cruise industry works under.
With a lot of charter bus companies, there's no sense of urgency. That's because they aren't used to working with cruise lines. In the luxury cruise industry, every minute matters.
FLBusCharter.com
FLBusCharter.com offers comfortable luxury charter buses with all the latest safety features. We also have friendly, helpful drivers who are experienced at navigating South Florida's roads and know how to get where they are going with minimum time and maximum efficiency.
We also keep our buses in ship shape so there are never any delays due to breakdowns or similar problems.
Cruise lines and other companies working within South Florida's cruise industry can rely on FLBusCharter.com to get their passengers and crew to the port on time and ready to enjoy their experience.