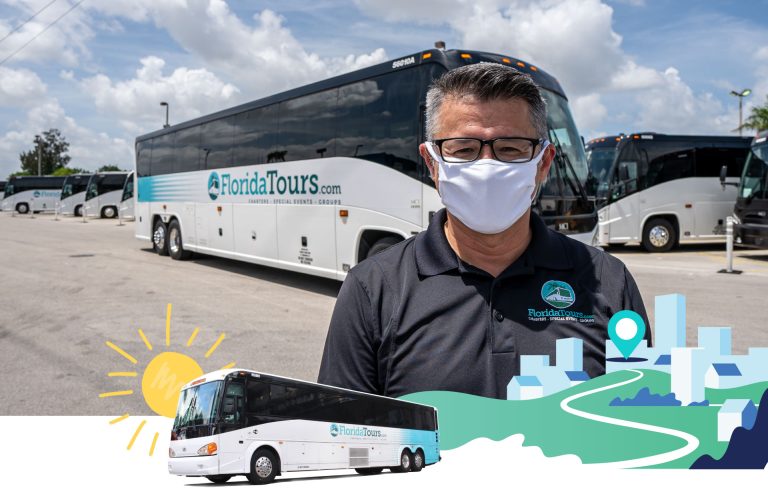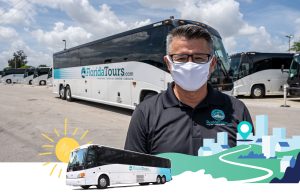 Choosing a bus company to provide transportation for your group outing can be risky. If you make the wrong choice, you may end up disappointed. And the people relying on you may hold you accountable.
There are many tour bus charter rental companies in South Florida. But only FLBusCharter.com offers comprehensive security, comfort, and hospitality while providing the modern and luxurious buses available today.
If you are planning a group outing and want the experience to be problem-free while offering your guests the most exclusive and comfortable vehicles on the road, your first and only choice should be FLBusCharter.com.
Luxury and Style
There's more to a successful outing than just getting from Point A to Point B safely. You also want your guests to be impressed with the quality of the experience from a luxury and comfort perspective. And that's exactly what you will get with FLBusCharter.com.
Our fleet includes only the most modern buses with the most technologically advanced safety features. Plus, your tour groups will enjoy unprecedented comfort from the moment they step on board.
But there's more to the FLBusCharter.com experience. Our drivers are friendly, helpful, and 100 percent committed to the safety and comfort of their passengers. They're also experienced and knowledgeable, so you never have to worry about getting lost or driving a route that includes unnecessary and frustrating delays.
FLBusCharter.com
At FLBusCharter.com, we spent more than a decade being South Florida's finest and most reliable luxury bus rental company. We've provided comfortable, reliable transportation for all types of groups, including school field trips, social organizations, corporate clients, and sports teams at every level including many of the region's professional sports organizations.
When you want luxurious, comfortable, and safe group transportation, FLBusCharter.com has everything you are looking for and more. So why take a chance with an unknown company? Choose the bus company you know will deliver every time: FLBusCharter.com.